Cosmetic Dentistry – Noblesville, IN
Our Cosmetic Dentistry Options Give You Reasons to Smile
The more you smile, the healthier you are! Did you know that the act of smiling boosts your immune system, elevates your mood, and releases endorphins? An attractive smile suggests success and adds beauty, too. So, if you have a smile that you're not proud of, you may benefit from some of our cosmetic dentistry services.
Aging, heredity, certain antibiotics, and dark-colored food and drink are all factors that can affect the brightness of your smile. If you have dull, stained enamel that affects your smile, then we recommend our teeth whitening services. Or for a more permanent cosmetic dentistry solution—that can also fix other dental issues—you may want porcelain veneers.
At Noble Creek Family Dentistry, we can whiten your smile, close gaps, replace missing teeth, and fix cracked and broken teeth. Whatever you feel your smile imperfections are, Dr. Huseman and our dental team will help you choose the cosmetic dentistry treatments that will most benefit your smile—and your budget. And we may be able to do your smile makeover in just two visits!
Why Choose Noble Creek Family Dentistry for Cosmetic Dentistry?
Preview Your Results with State-of-the-Art Virtual Smile Design Technology
Digital Dental Impressions for Comfort & Precision
Low- to No-Interest Dental Financing Available
Veneers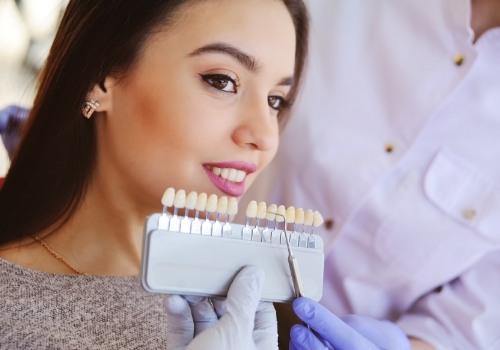 You don't have to settle for an imperfect smile! Porcelain veneers are a terrific cosmetic solution to a variety of dental problems. The ultrathin shells are custom made to create a natural tooth appearance and are then bonded permanently to your prepared teeth. Porcelain veneers are durable, stain-resistant, and long-lasting. In addition, gum tissue tolerates porcelain very well.
Veneers can correct the following issues:
Teeth stained by dark-colored substances.
Teeth darkened by aging, antibiotics, or injury.
Teeth broken, worn down, or misshapen.
Enamel that's chipped or cracked.
Gaps between teeth.
Teeth misaligned or bunched together.
Porcelain veneers improve the color and shape of teeth while keeping more tooth structure intact. They are also stronger and last longer than other restorative dentistry options. And they are a premium aesthetic alternative to other smile correction procedures.
Metal-Free Dental Crowns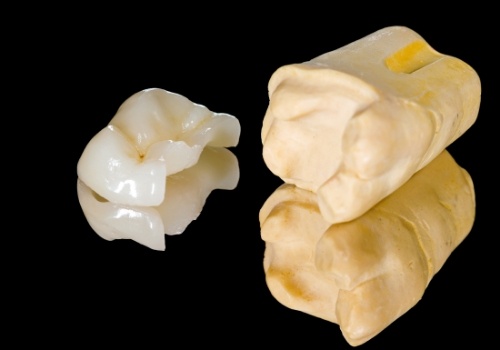 In the past, the gold standard for repairing a severely damaged tooth was to place a dental crown made from metals like, well, gold. Not only do metal crowns shine a spotlight on your dental work, but they also contribute to temperature sensitivity and even gum discoloration. Luckily, we offer metal-free crowns here at Noble Creek Family Dentistry. Made from lifelike materials such as zirconia and EMAX, these crowns let us restore your tooth without sacrificing its natural appearance or causing discomfort.
Cosmetic Dental Bonding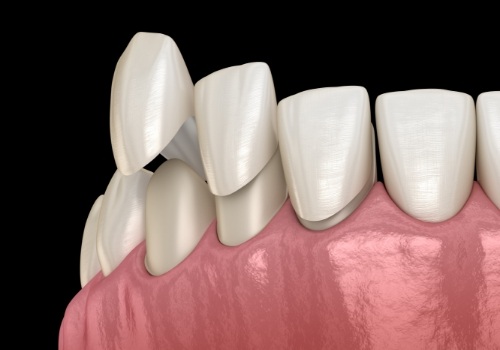 As a quicker and more affordable alternative to veneers, cosmetic dental bonding is perfect for repairing minor chips or cracks in a tooth. It can also close small yet noticeable gap between the teeth or cover stains that don't seem to respond to whitening treatments. All we need to do is custom-shade a bit of composite resin (which we also use for tooth-colored fillings) and sculpt it over the flaw in question. Once we've hardened the resin into place, it should be virtually indistinguishable from your natural enamel.
Teeth Whitening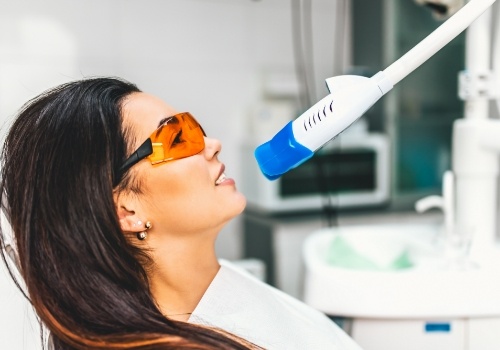 Tired of wasting money and time on over-the-counter teeth whitening kits that barely seem to work at all? Then you may be interested in our professional-strength whitening treatments. We use a KoR Whitening system that can remove several years' worth of stains in a single hour-long appointment. We can also provide our own take-home whitening kits that can provide the same dramatic, dazzling results after just a couple of weeks.
Gum Recontouring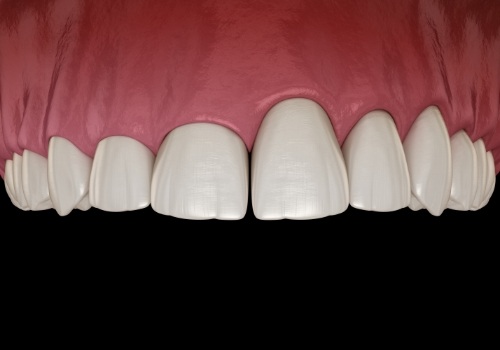 Maybe you're satisfied with the way your teeth look, but not with the way your gums seem to take center stage in comparison. If you wish you could do something about your "gummy smile," you'll be happy to know that Dr. Huseman can bring balance to your grin with gum recontouring. Using a soft tissue laser, he can comfortably remove overgrown gum tissue, revealing more of your underlying pearly whites and creating a symmetrical, confident smile.
Virtual Smile Design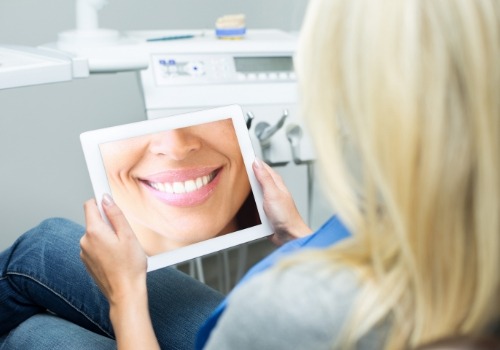 It can be scary to commit to a smile makeover plan when you have no idea how your smile will look afterward. What if you take a risk and end up hating your results? With our virtual smile design software, you don't even need to worry about that! By digitally altering a current picture of your smile, we can give you a sneak preview of what you'd look like after undergoing teeth whitening, gum recontouring, veneers, or any other cosmetic treatment. That way, you can be certain that you'll love your results!
Full Mouth Reconstruction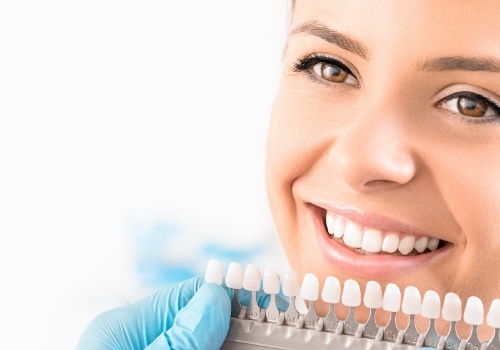 Do all or most of your teeth need some serious repair? Whether your pearly whites are stained, damaged, decayed, or missing entirely, there's still hope for you to have a complete, beautiful smile. After examining your mouth and asking you about the specific changes you'd like to make, Dr. Huseman will develop a tailored treatment plan known as full mouth reconstruction. By combining multiple cosmetic and restorative treatments, we help your smile become functional and confident once again.