Advanced Dental Technology – Noblesville, IN
Modern Dental Care
Dentists can't afford to stick to the same way of doing things forever. They need to be able to adapt to the changing times, which means using the latest technology to bring their patients more efficient, comfortable care. When you schedule an appointment with Dr. Huseman, feel free to ask about some of the technology that might be used during your visit. Below are some examples that we use on a regular basis to put smiles on the faces of our patients.
Committed to State-of-the-Art & Comfortable Dental Experiences
Comfortable, Accurate Digital Impressions
Highly Detailed, Low Radiation Digital X-rays
Painless, Effective Soft Tissue Lasers
Intraoral Cameras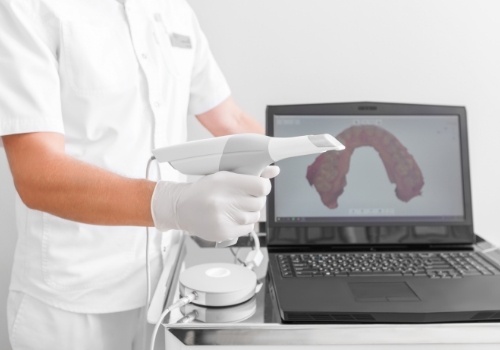 When we're helping patients understand their dental needs, a visual aid can make all the difference. Normally it would be hard to show you what the inside of your own mouth looks like, but with an intraoral camera, we're able take close-up pictures of your teeth and gums so that you can see the problem areas for yourself. The images are displayed on a chairside monitor, where we can easily point to the areas of interest while we explain our recommendations.
All-Digital X-Rays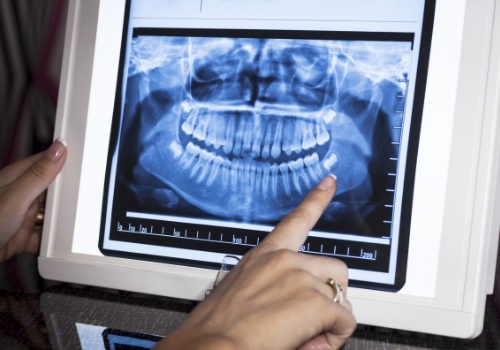 Dental X-rays are vital for keeping track of your overall oral health; that probably doesn't come as a surprise. What you may not realize is that digital X-rays are very different from the traditional X-rays of the past. For one thing, they are much safer, exposing patients to far less radiation. For another, they can be made available for viewing right away without having to be developed in a dark room filled with harmful chemicals.
Digital Impression System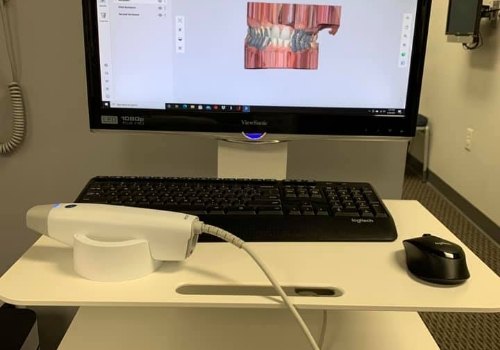 When having a physical impression taken, it can be very uncomfortable to have to hold the unpleasant tasting material in your mouth for a long time. That's why we prefer using digital scans instead. We can capture all the information we need to design a crown or another restoration with a simple scan of your teeth. Since digital impressions tend to be more accurate than physical ones, you're more likely to get a restoration that fits properly the first time.
Soft Tissue Laser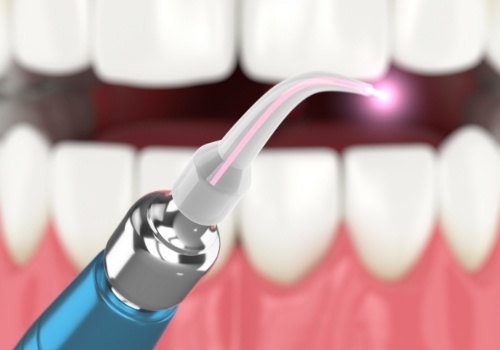 Soft tissue lasers are often used to treat periodontal disease and other issues concerning the gums. They give us a way to remove unhealthy tissue from your mouth with as little pain or bleeding as possible; in fact, there's generally so little discomfort that we don't even need to numb the treatment area beforehand. Lasers are particularly effective for treating gum disease because they help sterilize the area, killing the bacteria that can cause infections.
Cavity Detection System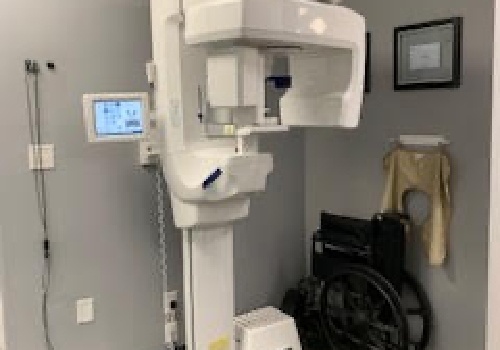 With our DEXIS CariVu cavity detection system, finding tooth decay and hidden damage is easier than ever before. The transillumination technology that the device employs makes the enamel protecting the teeth transparent; cavities and other lesions will trap and absorb light, appearing darker in your mouth. The technology greatly improves our ability to catch decay in its very earliest stages so that we can stop it from spreading any further before it can be treated.